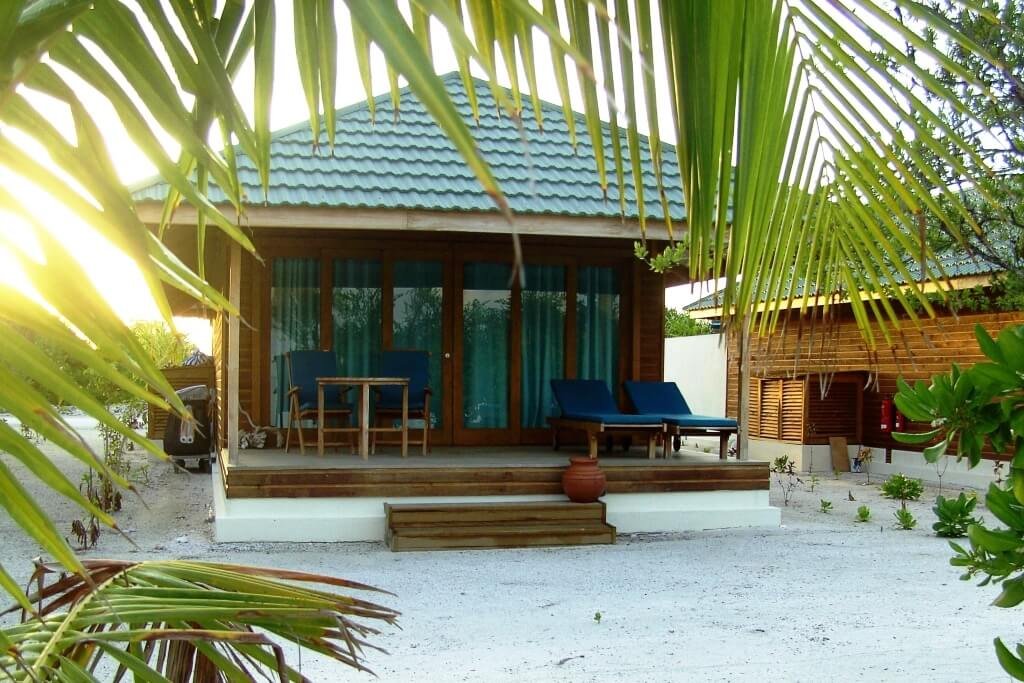 J Resort Handhufushi Maldives (Photos, Airport Distance, Reviews, Address & Location Map)
Maldives, a perfect place for vacation has something to offer each and every one. Be it for honeymoon or family trip or for business tour or adventure holidays, Maldives present amazing holidaying options. The shimmering white beaches surrounded by turquoise lagoons and greenery of palm trees along with the excitement of the umpteen number of water sports and excellent accommodation facilities make Maldivian Island as the perfect place for vacation. J Resort Handhufushi Beach Resort Hotel Maldives presents its guests with amazing staying options.
The resort hotel is located in Seenu Atoll and is 400 kilometres away from the international airport. To reach the resort you are required to go to Kadhdhoo Regional Airport. This will take 50 minutes from the international airport. From there it will take you 25 minutes by speedboat to reach the island.
The resort hotel offers 300 villas for accommodating its guests. The resort offers two kinds of accommodation for its guests to choose from. These are Beach villas and Jacuzzi Beach villas. The beach villas are wooden bungalows with private walled-in backyards that also provide you with sun lounges and sun umbrellas. Jacuzzi Beach villas have all the comfort of beach villas and slightly more luxurious in settings. All the rooms at the resort are however are equipped with luxurious facilities and modern amenities such as J tranquillity bedding, mini bar and wine cellar, electronic safe, individually controlled air conditioning, speaker phones with international calling facilities along with flat screen TV, in-room entertainment system with surround sound and DVD/CD players for your entertainment.
The resort offers various kinds of facilities as well such as internet services. You have various sports options as well to get engaged in.