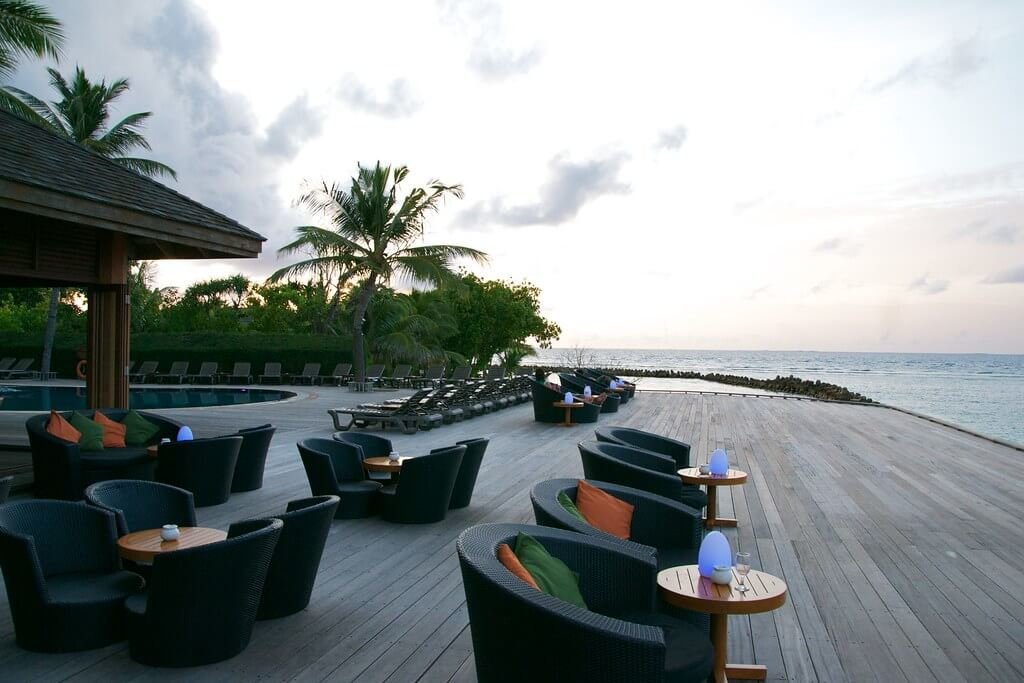 Kuredu Island Resort Maldives (Photos, Airport Distance, Reviews, Address & Location Map)
Maldives is nature's one of the best creations with breath taking scenic beauty, exciting sports and exotic marine life and calming environment to greet tourists with. Maldivian Islands present amazing holidaying opportunities to each and every one. The island has excellent accommodation facilities as well that cater to different kinds of requirements and budget. The Kuredu Island Resort Maldives is of the best examples for the same.
The resort is located in Lhaviyani Atoll. It is 150 kilometres away from the international airport and can be reached within 35 minutes by seaplane. However if you are travelling by speedboat it will take almost two hours for you to reach. The resort has 330 rooms for accommodation of its guests. These rooms are divided into various types. Some of these are Garden Bungalows, Beach Bungalows, Beach Villas, "O" Beach Villas, Jacuzzi Beach Villas, "O" Jacuzzi Beach Villas and Sangu Water Villas.
All these accommodation kinds have various kinds of facilities and are equipped with modern comfort. Some of the amenities offered in the rooms are tea and coffee maker, air conditioning along with a ceiling fan, mini-bar, hairdryer, telephone and in-room safe along with CD and cassette player. The resort also offer facility of internet connection so that you can keep yourself connected to the world outside. Other facilities offered at the resort are fresh water swimming, stocked library, dive Shop, photo shop, gift shop, jewellery shop, saloon and children pool along with the facility of Wedding Renewals.
Along with all these, there are various kinds of sports to get engaged in. For dining also you have various options like Bonthi Restaurant, Koamas Restaurant, Sangu Restaurant, 'O' Restaurant, The Sangu, 'O' & Koamas, The Beach, The Far East and Fianco's along with Tea House, Babuna Bar, Akiri Bar, Pool Bar, 'O' Bar and Golf Bar and Sai Kotari.