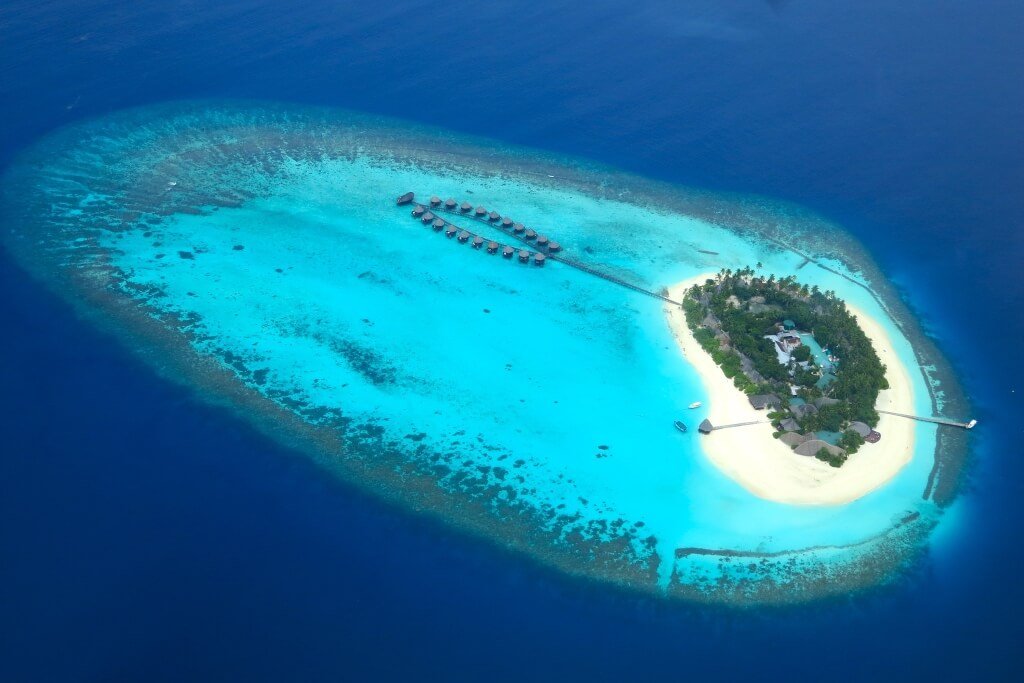 Ari Atoll Maldives (Map, Airport Distance, Diving, History, Resorts & Weather)
Ari Atoll: A delight for the tourists
Ari Atoll is one of the natural atolls of the Republic of Maldives. It is situated next to Maamakunudhoo Atoll and is the second westernmost atoll of Maldives.
This atoll is one of the most important tourist attractions of the country. Not only is the Ari Atoll blessed with immense natural beauty, but also it provides some of the finest resorts which provide accommodation options to the tourists visiting the place.
Almost 20 islands in this atoll are converted into tourist resorts. Each of these resorts has the state of the art facilities. Every single resort of this atoll is self contained.
All the resorts are not only equipped with world class accommodation facilities but also the recreational facilities. You can try you hands on the tennis racket along with your partner and explore the adventurous side of your personality with adventure water sports like scuba diving.
It is worth mentioning here that Scuba Diving is one of the most popular tourist activities for the people visiting the Republic of Maldives. Ari Atoll offers an extensive experience of diving.
Ari Atoll is divided into two sections- Northern Ari Atoll and Southern Ari Atoll. This division has been done keeping in mind the administrative convenience of the government.
Talking about the geography of this atoll, Ari atoll comprises of 105 islands in total. It is 89 km long and 31 km wide. This atoll is dotted with large coral reefs which add to the beauty of this place.